Regular price
Sale price
$139.00
Unit price
per
Sale
Out of Stock
Free shipping on orders in the lower 48 states
Satisfaction Guaranteed
Secure Payments
View full details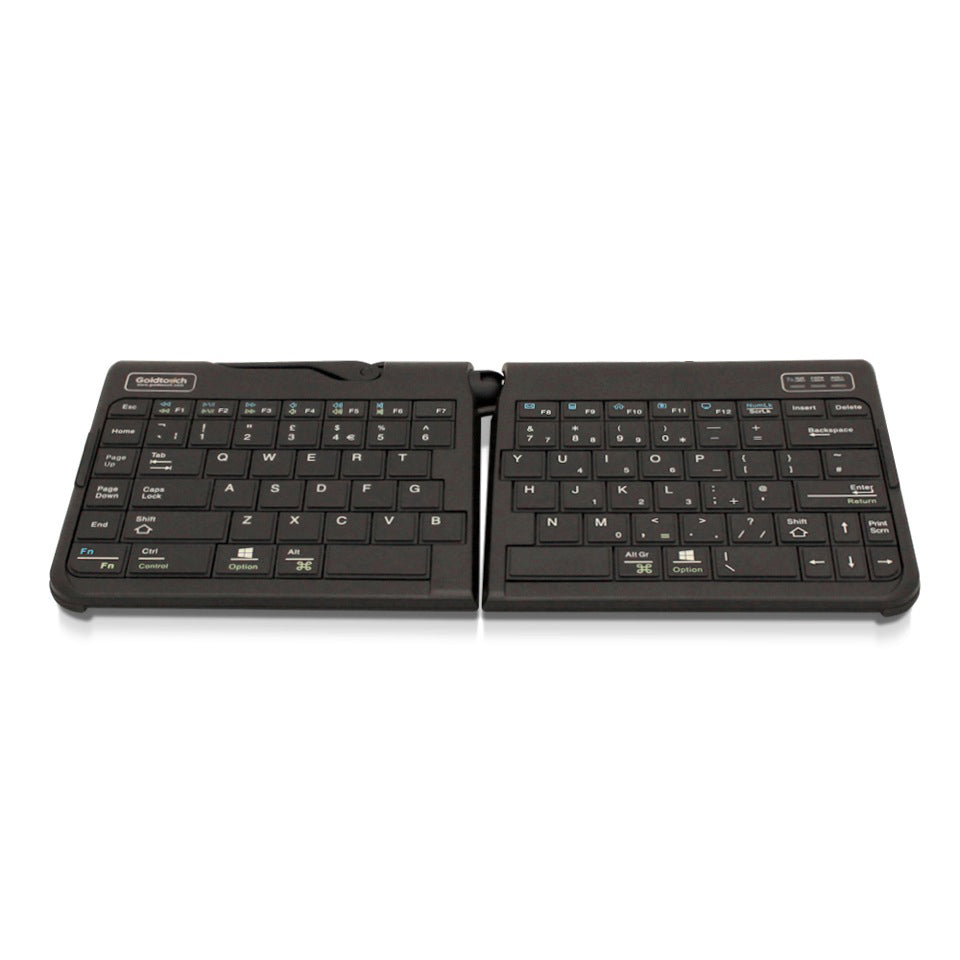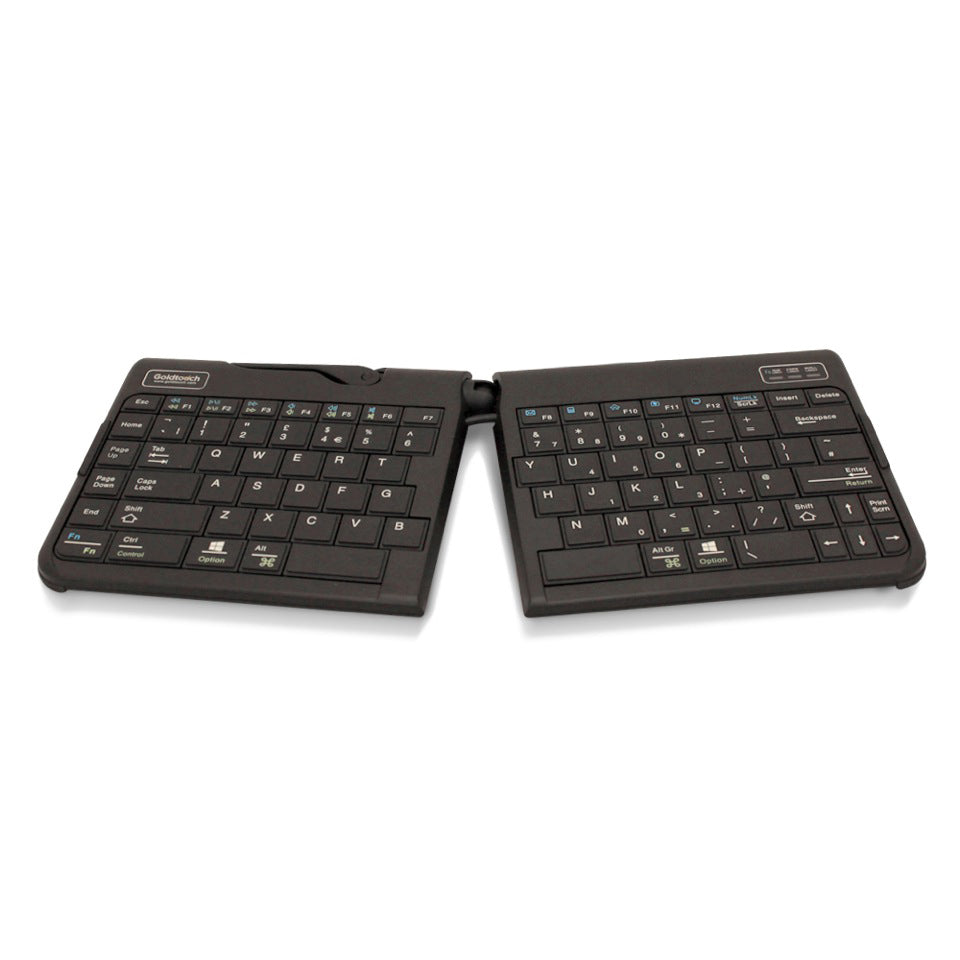 Product Description
Specifications
Dimensions
Downloads
The Goldtouch Go!2 Foreign Language Bluetooth Wireless Mobile Keyboard offers the convenience of Bluetooth connectivity with a fully ergonomic keyboard in UK format. No need for wires, as you can connect with the touch of a button to most devices. Experience full-size keys and a customizable design. It's the perfect companion for work on-the-go, wherever you are in the world.
Find Your Fit: Adjusts from 0º to 30º along the horizontal and vertical planes, allowing you to find your ideal comfort typing position. If It Isn't Adjustable, It Isn't Ergonomic.™
Ergonomic precision: Features a scissor-switch system for fluid, silent keystrokes.
Built for convenience: This slim keyboard fits neatly within even the smallest spaces. Perfect for the on-the-go worker.
Compatible with a wide range of platforms: Compatible with Windows 8, 7, Vista, XP, and 2000, and Mac 10.4 and above.
Pair the Go!2 Mobile Keyboard with one of our portable laptop and tablet stands to complete your fold-and-go ergonomic work station.
Key Features
Adjustability: The Goldtouch ergonomic keyboard allows for 0°-30° adjustment on the horizontal plane, combined with 0°-30° adjustment of vertical tenting to help straighten your hands, wrists, shoulders and back.
Soft key touch, low activation force, and full key travel distance provides keying comfort and reduces risk from "bottoming out" when typing.
Compact size allows for use in limited space environments, and reduces shoulder abduction when reaching for mice and other peripherals.
Ease of use and intuitive design allow new users to adjust the keyboard to a comfortable typing position without additional accessories or attachments.
System Requirements:
The Goldtouch Go!2 Mobile Keyboard is compatible with the following operating systems:
Windows 2000
Windows XP
Windows Vista
Windows 7
Windows 8
Windows 10
Mac OS 10.4, and newer
View our full Shipping and Return Policy. This policy is applicable to all Goldtouch products. 
Width: 13.5 inches / 34.29 cm
Depth (front-to-back): 6 inches / 15.24 cm
Height .9 inches / 2.29 cm
Weight: 1.1 lb / .5 kg
Folded Dimensions:
Width: 7 inches / 17.78 cm
Depth (front-to-back): 6 inches / 15.24 cm
Height: 2.5 inches / 6.35 cm
Disclaimers: Do Not Plug your USB Goldtouch Keyboard into the USB Keypad. Your PC will not recognize the device.
Key Travel Distance: 2.7 mm, +/-1 mm
Activation Key Force: 40-45g (average)
Click here for keyboard: