Regular price
$139.00
Sale price
$139.00
Unit price
per
Sale
Out of Stock
Free shipping on orders in the lower 48 states
Satisfaction Guaranteed
Secure Payments
View full details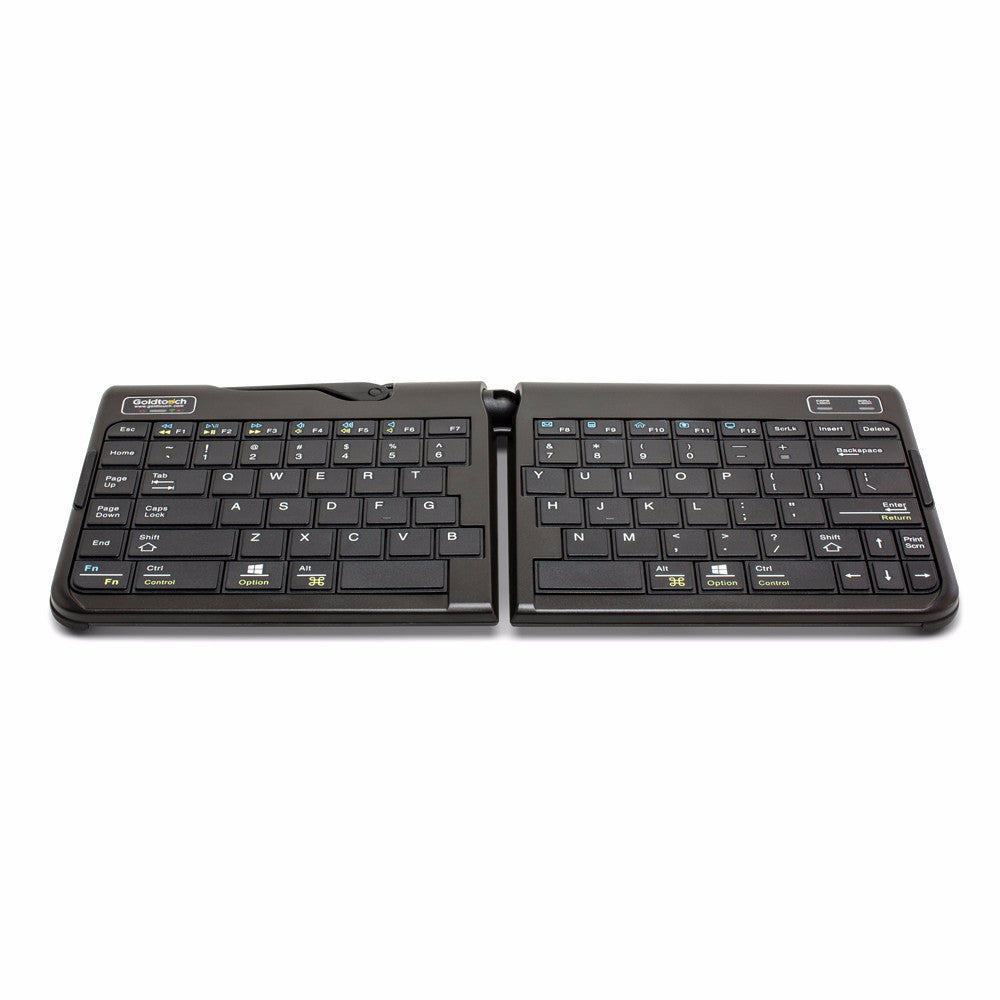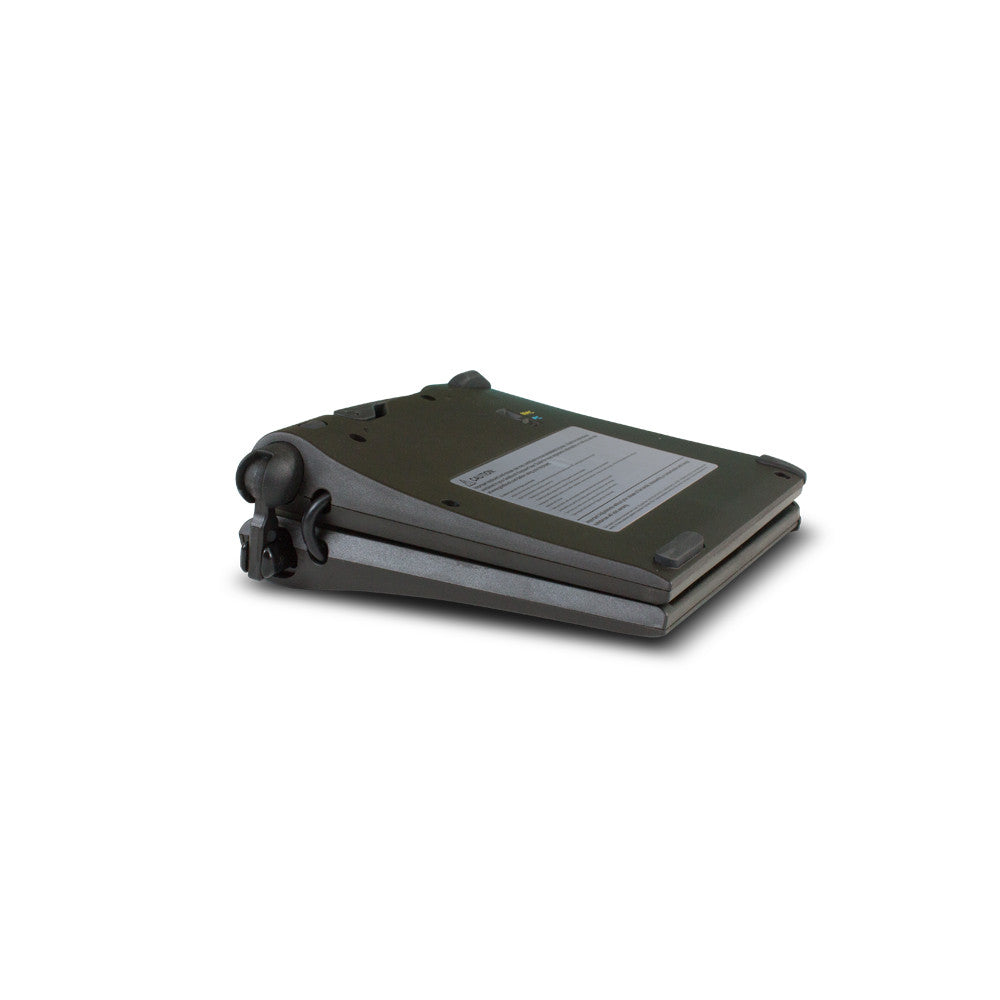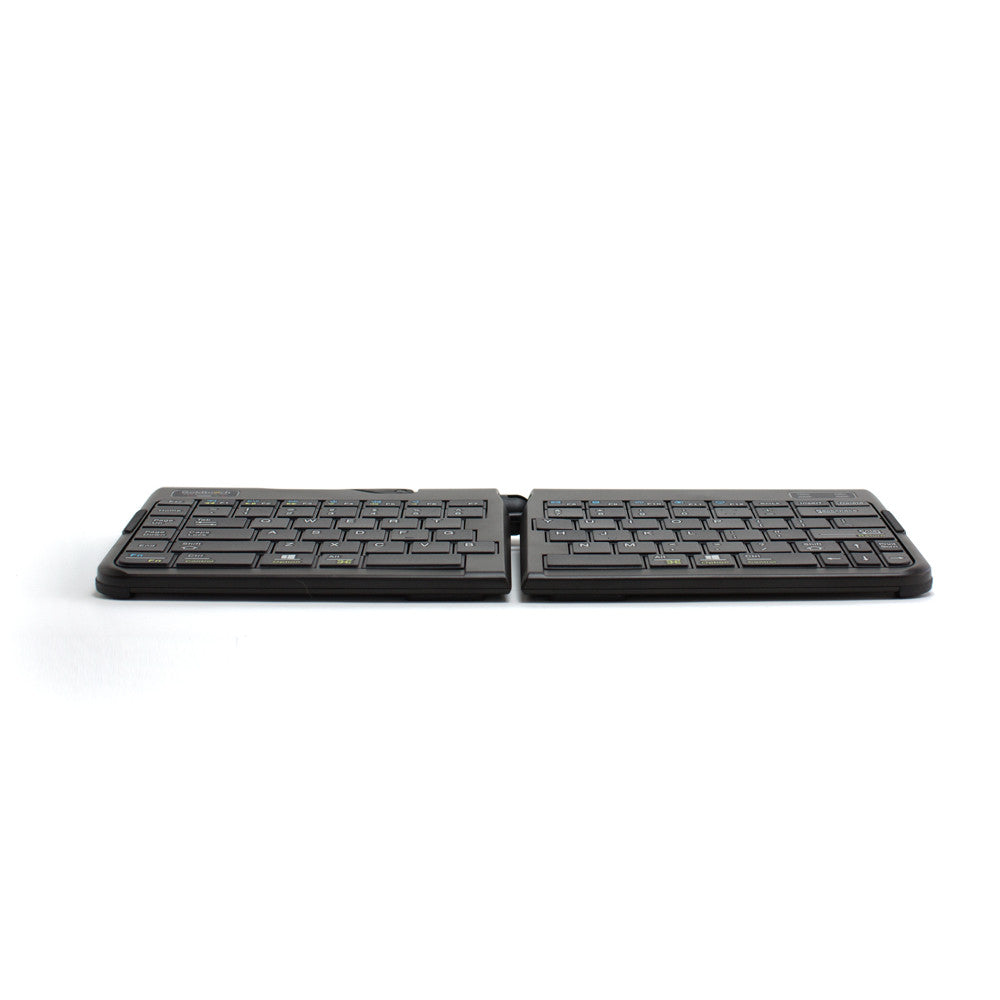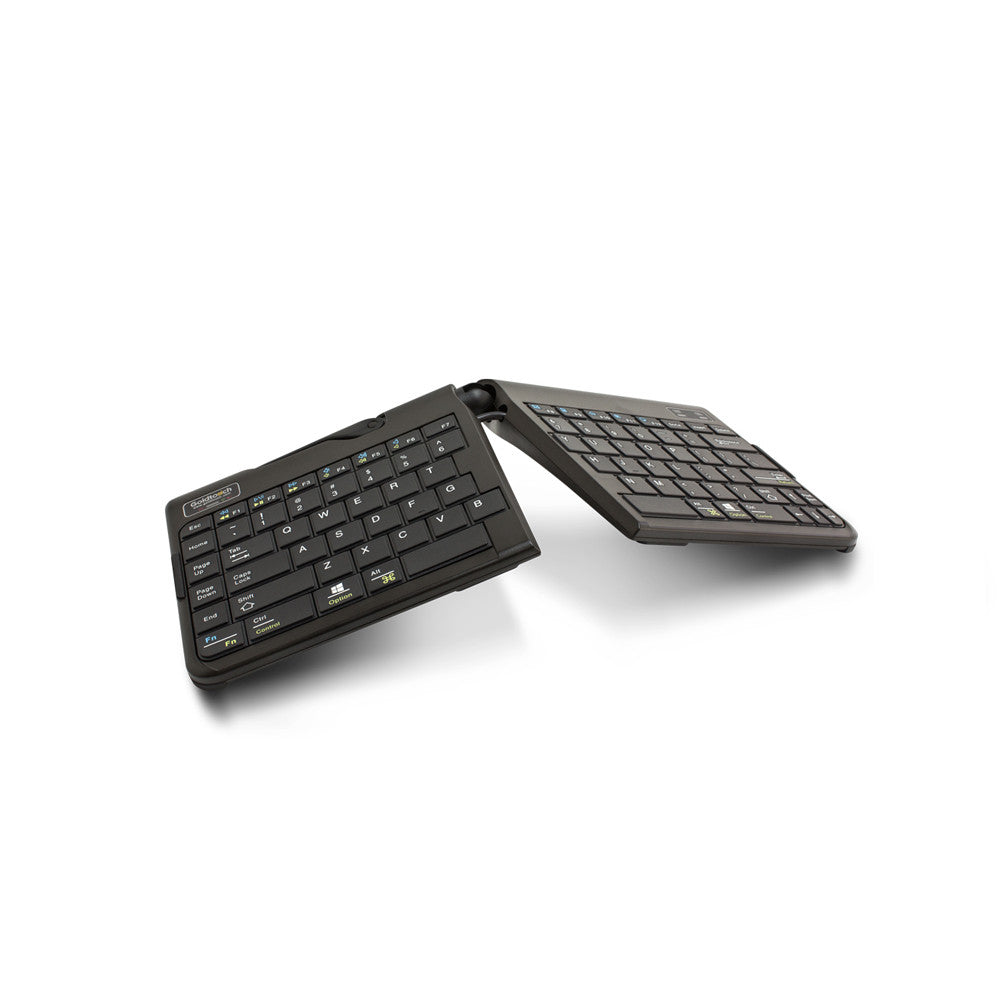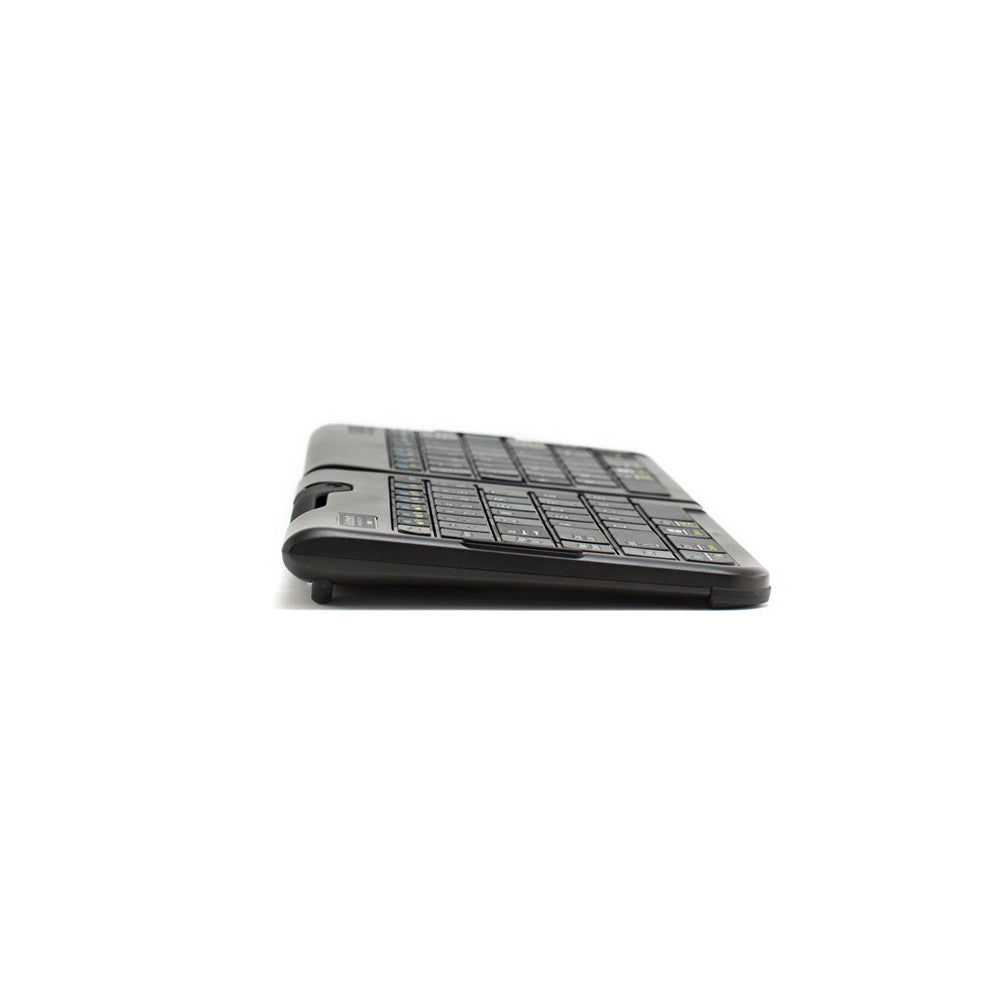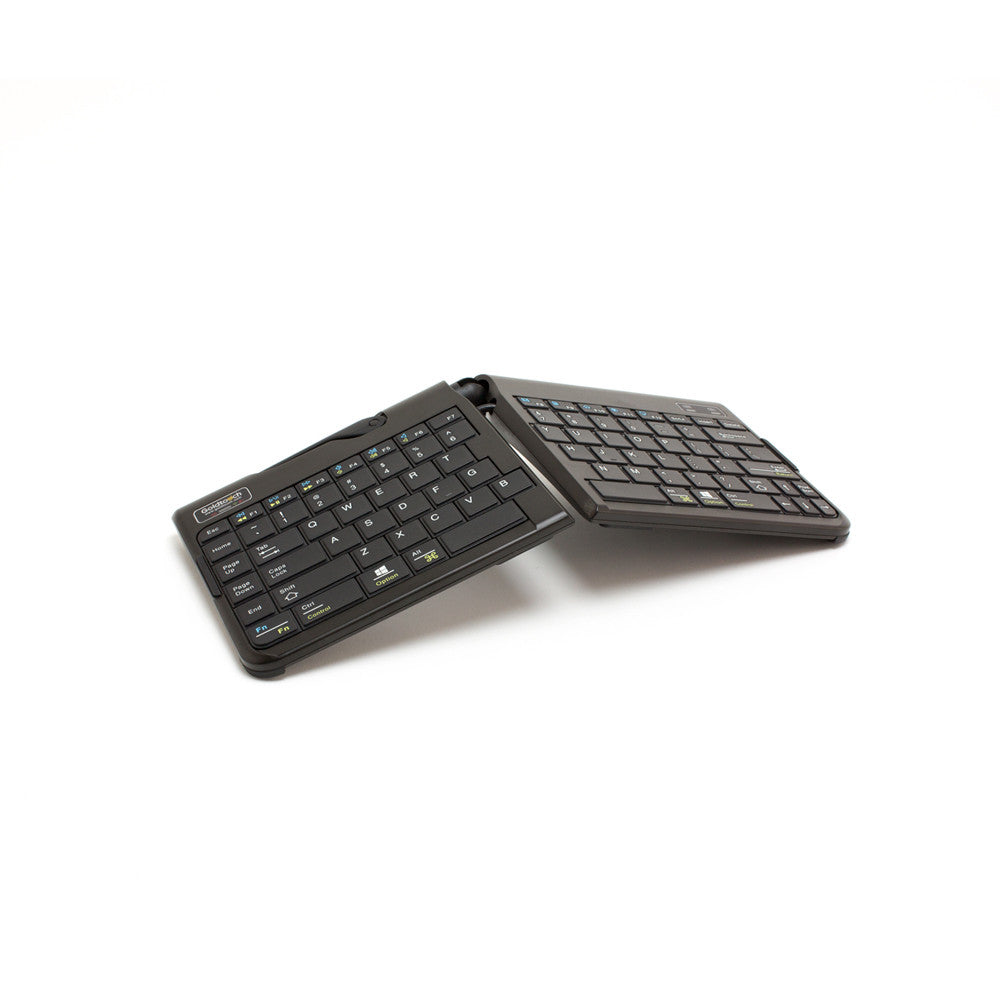 Product Description
Specifications
Dimensions
Downloads
The Goldtouch Go!2 Bluetooth Wireless Mobile Keyboard effortlessly combines the convenience of wireless connectivity with a fully ergonomic keyboard. No wires -- connect at the touch of a button. With full-sized, quiet keys and a customizable adjustable design, this lightweight keyboard is an ideal companion for work-on-the-go. 
Enjoy patented Goldtouch comfort: With our patented lock and lever system, find perfect fit with adjustments from 0º to 30º along the horizontal plane and 0º to 30º along the vertical plane. If It Isn't Adjustable, It Isn't Ergonomic.™
No cord catches or tangles: Bluetooth technology will sync this cordless keyboard with all your mobile devices.
Goes where you do: Light, slim, and easy to fold, the Go!2 Bluetooth Wirelesss Mobile Keyboard is as portable as any of your mobile devices.
Ergonomic comfort and precision: Features a scissor-switch system for fluid, silent keystrokes with tactile feedback.
Take advantage of driver-free installations: The Goldtouch Go!2 Bluetooth Wireless Mobile Keyboard is compatible with Windows 7, 8, 10, Vista, XP, and 2000, and Mac 10.4 and above. Just pair and play! Additionally, this keyboard has multimedia key support for both Windows and Mac OS. 
With on-the-go Bluetooth technology, it's no wonder so many consider this to be among the best mobile keyboard for Android and iPhone around. Learn more about our popular split keyboards here.
System Requirements:
The Goldtouch Go!2 Mobile Keyboard is compatible with the following operating systems:
Windows 2000
Windows XP
Windows Vista
Windows 7
Windows 8
Windows 10
Mac OS 10.4, and newer
iPad 1, 2nd Generation or higher
Keyboard connects via Bluetooth technology.
* Please note, this keyboard does not come with a Bluetooth Dongle Adapter. Many newer PC's, Mac's, and laptops have a built-in Bluetooth receiver, and do not require a dongle adapter. To see if your system requires a Bluetooth Dongle, please review this article carefully: "How Can I Tell If My Device Is Equipped With Bluetooth Technology." If you would like to purchase a Bluetooth Dongle, please find our Bluetooth Dongle under the Accessories tab.
In order to switch between PC and Mac mode, you will need to move the switch located on the back of the keyboard to your desired operating system (PC or Mac). Once you select your operating system, and pair your keyboard, the keyboard will automatically install the necessary driver software.
Battery Information:
The Goldtouch Go!2 Bluetooth Wireless Mobile Keyboard features a rechargeable lithium-ion battery. A USB charging cord is provided. Typical battery life is 32 days under normal typing circumstances (4 continuous typing hours per day). Charging time is approximately 5 hours.
View our full Shipping and Return Policy. This policy is applicable to all Goldtouch products. 
Disclaimers: Do Not Plug your USB Goldtouch Keyboard into the USB Keypad. Your PC will not recognize the device.
Key Travel Distance: 2.7 mm, +/-1 mm
Activation Key Force: 40-45g (average)
Width: 13.5 inches / 34.29 cm
Depth (front-to-back): 6 inches / 15.24 cm
Height .9 inches / 2.29 cm
Weight: 1.1 lb / .5 kg
Folded Dimensions:
Width: 7 inches / 17.78 cm
Depth (front-to-back): 6 inches / 15.24 cm
Height: 2.5 inches / 6.35 cm
Click here for keyboard: