Regular price
Sale price
$129.00
Unit price
per
Sale
Out of Stock
Free shipping on orders in the lower 48 states
Satisfaction Guaranteed
Secure Payments
View full details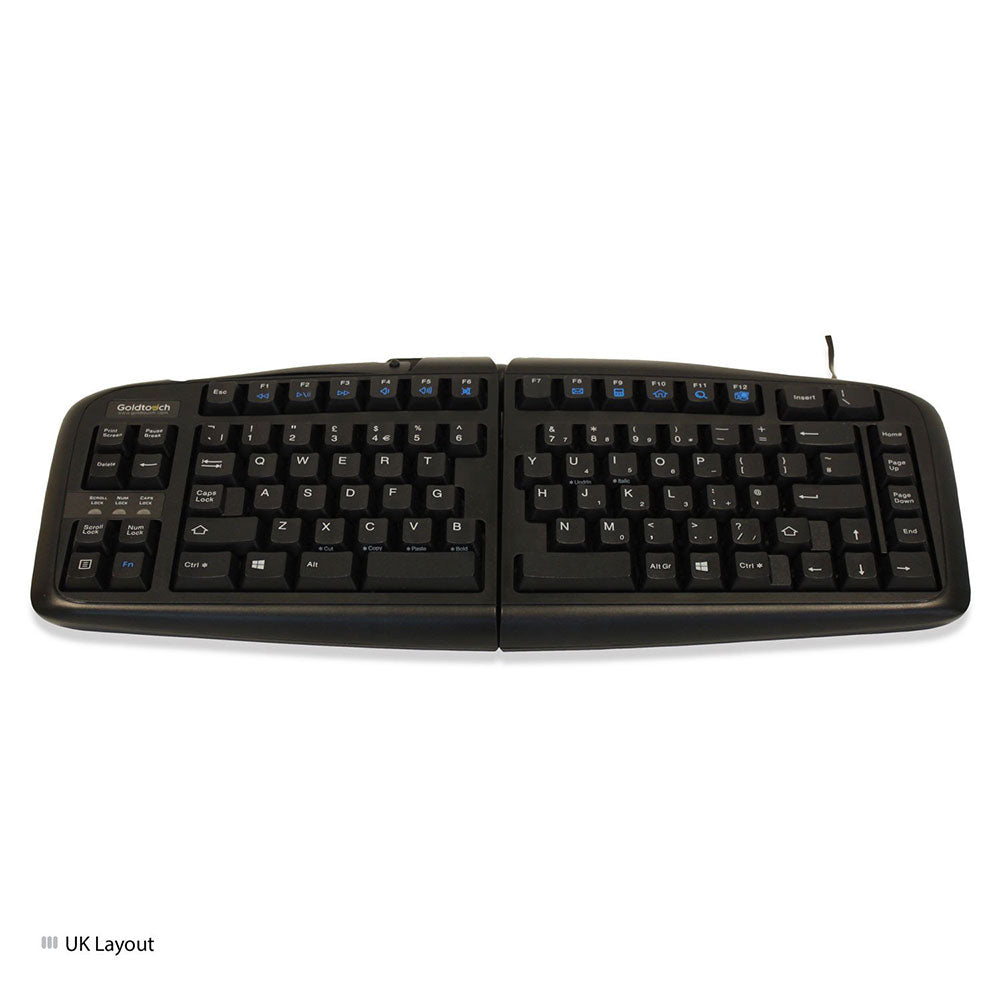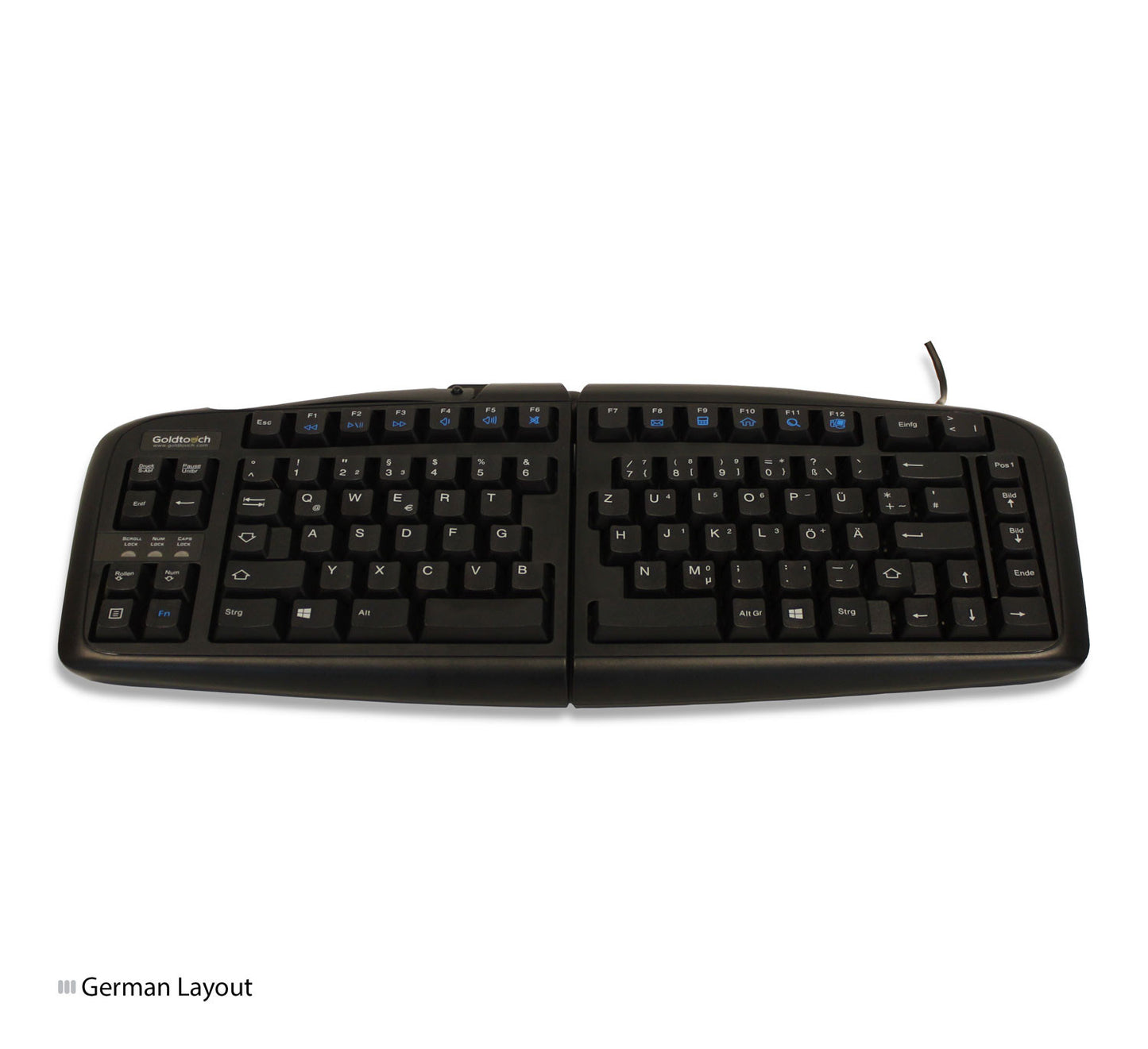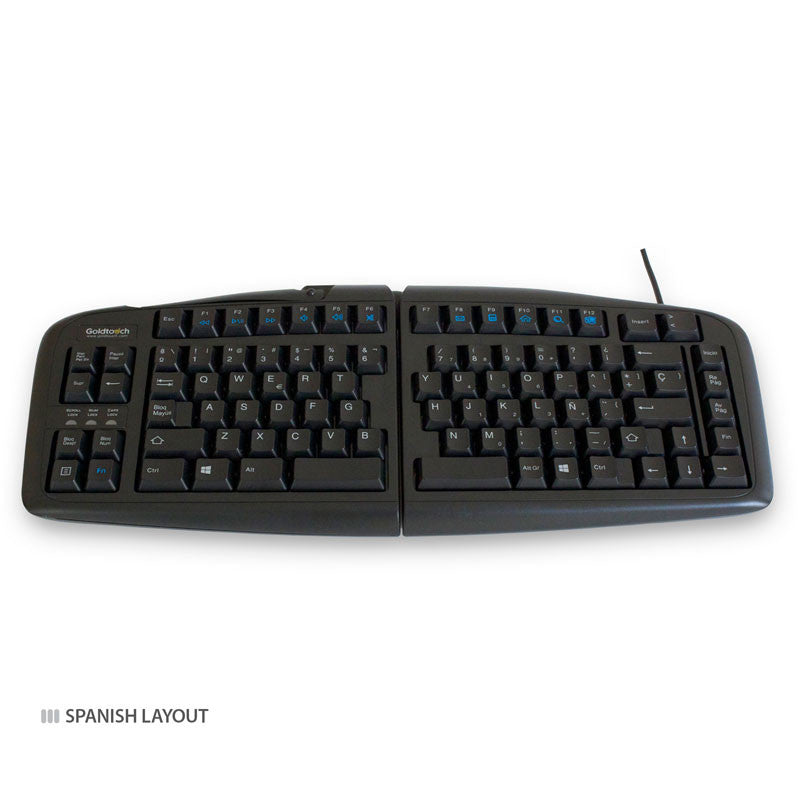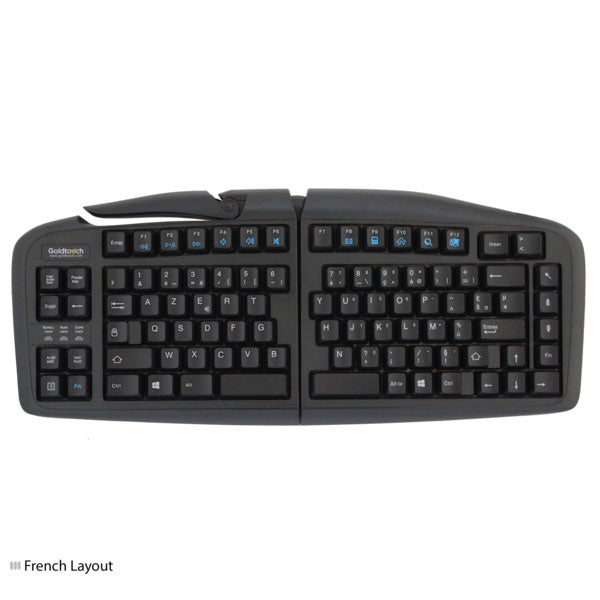 Product Description
Specifications
Dimensions
Downloads
For personalized comfort in multiple language formats, choose this Second Generation Goldtouch V2 Adjustable Comfort Foreign Language Keyboard. Wherever you are in the world, at home or in the office, the whisper-quiet keys and adjustable positioning provide a comfortable, personalized typing experience that minimizes the risk of RSI and Carpal Tunnel Syndrome. 
Fits to your body: Offering 0-30° of horizontal and vertical adjustability, the Comfort Keyboard alleviates pressure on tendons and aligns arms and shoulders in a natural and comfortable position. And with soft key touch technology, there's little risk of "bottoming out" while typing.
Maintains a low profile: The Comfort Keyboard's compact size make it perfect for limited space environments.
Available in numerous languages: Arabic, Danish, Flemish Dutch, French-Canadian, French, German, Kazakh, Portuguese, Russian, Spanish, Thai, and UK English.  Please call for availability.
No matter what language you speak, you'll experience a better way of typing with the Adjustable Comfort Keyboard. 
System Requirements:
The Goldtouch ergonomic keyboard supports Windows PC as well as various flavors of LINUX and UNIX without requiring 3rd party drivers:
Windows 2000
Windows XP
Windows Vista
Windows 7
Windows 8
Windows 10
View our full Shipping and Return Policy. This policy is applicable to all Goldtouch products. 
Travel Distance: 3.6mm, +/-.5mm
Activation Key Force: 36g-42g (average)
Disclaimers: Do Not Plug your USB Goldtouch Keyboard into the USB Keypad. Your PC will not recognize the device.
Width: 15.31 inches / 38.89 cm
Depth (front-to-back): 6.88 inches / 17.48 cm
Height: 1.25 inches / 3.18 cm
Weight: 2.5 lb / 1.13 kg
Cable Length: 5 ft 9.5 inches / 1. 77 m
Click here for keyboard: