Regular price
Sale price
$59.00
Unit price
per
Sale
Out of Stock
Free shipping on orders in the lower 48 states
Satisfaction Guaranteed
Secure Payments
View full details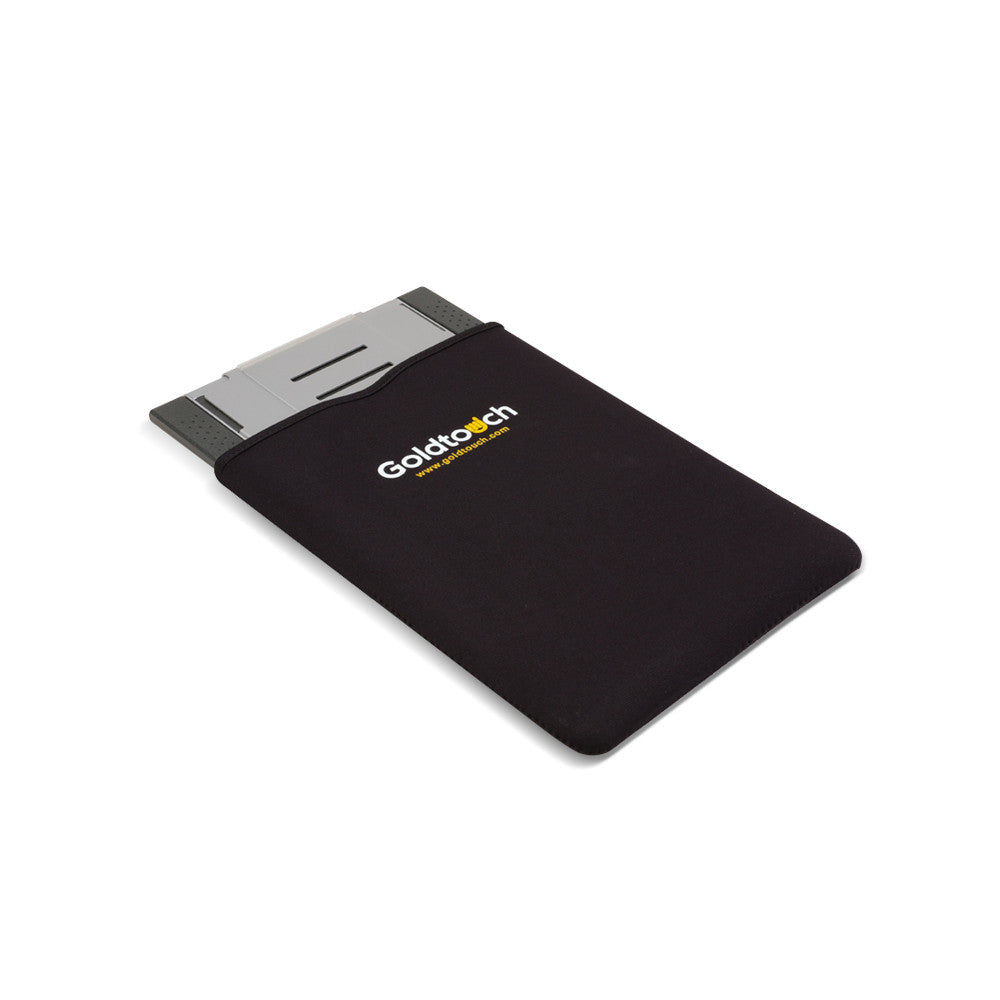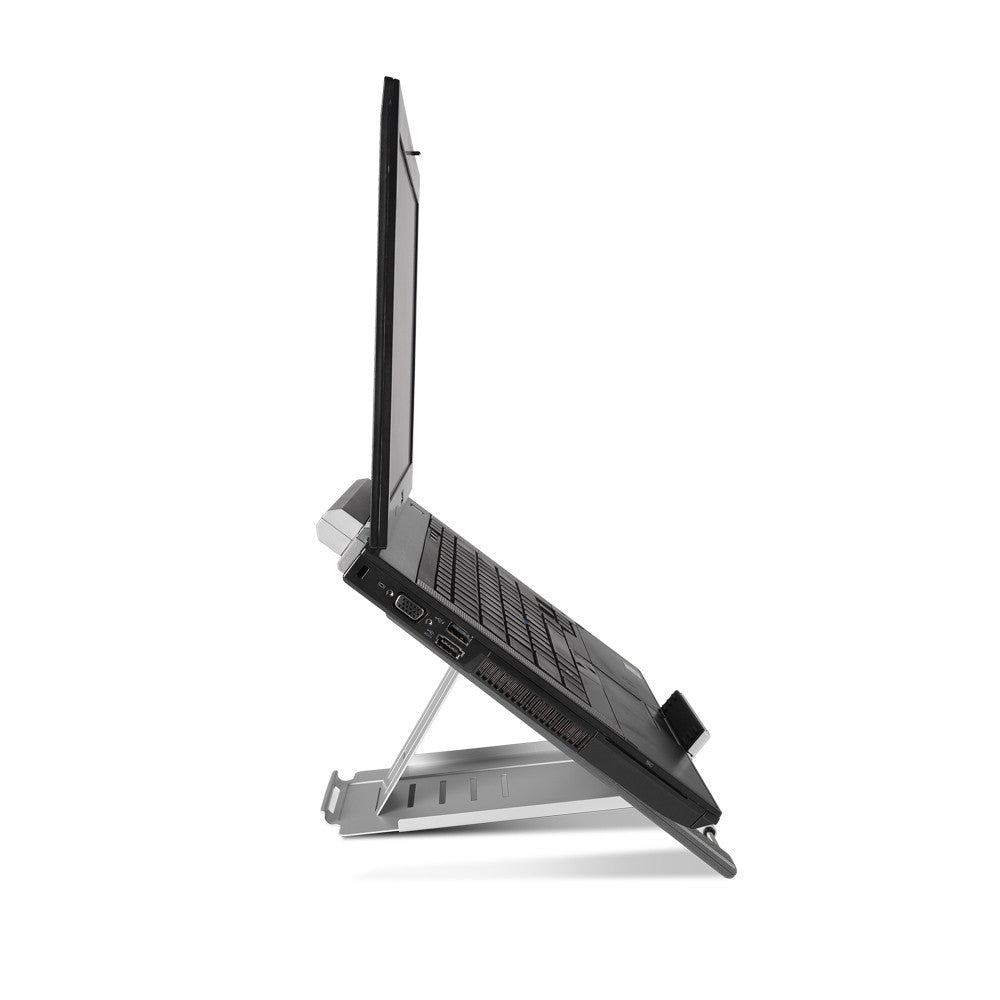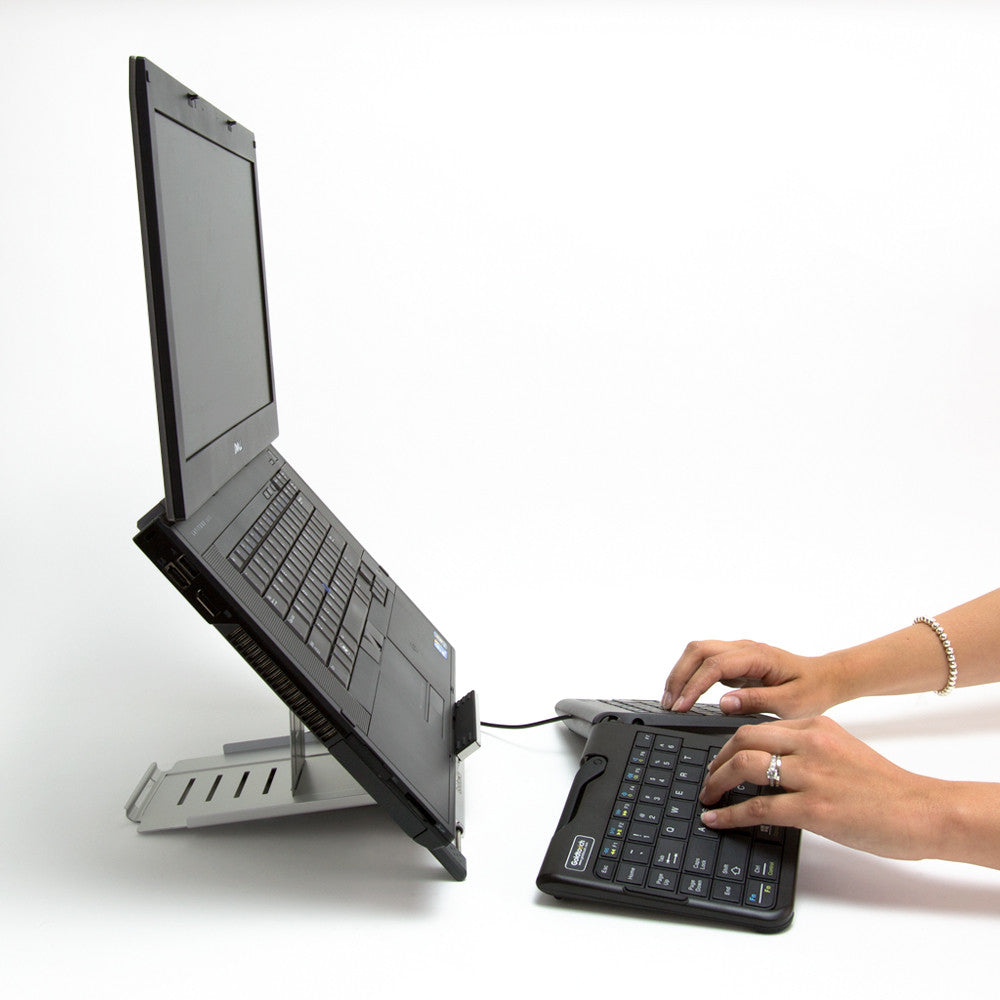 Product Description
Specifications
Dimensions
Downloads
Goldtouch Laptop and Tablet Stands feature our innovative height adjustment/travel system to raise your laptop to the perfect height for greater comfort and reduced neck strain. With six different height adjustments, there's a solution for every user. There's no need to work in pain when you can bring the screen right to you.
Stop hunching over your computer: This sleek laptop stand brings your computer screen up to eye level, keeping your shoulders and neck in alignment and reducing eyestrain. 
Lightweight and portable: Folds up easily and weighs only one pound. You'll hardly notice it in your laptop bag.
Strength you can rely on: Made from aluminum, our Laptop Stand can accommodate notebooks with up to 17 inch screens and can adjust to six incline positions for a smart fit.
Forget buying an expensive monitor for your new laptop. Simply give your computer a boost with the Goldtouch Laptop Stand.
Note: Do not slide the laptop stand on desk. Pick up the laptop stand to move it. 
Minimum Size:
Length: 10 inches / 25.4 cm
Width: 7.25 inches / 18.42 cm
Height: 0.3125 inches / .79 cm
Max Size:
Length: 10 inches / 25.4 cm
Width: 10.5 inches / 26.67 cm
Height: 7.625 inches / 19.37 cm
Weight: 1 lb / .45 kg
Click here for laptop/travel stand: